Arcade e Platform
I would say to start with beautiful games for iPhone belonging to one of the most popular videogame genres in the mobele field: arcades and platformers. Below you well find the ones I suggest you try instantly.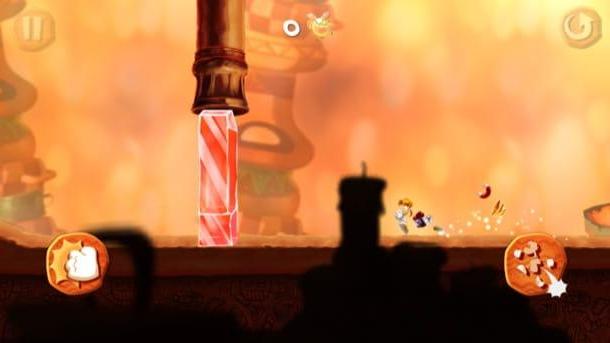 Leo's Fortune - Yes, it is an excellent platform characterized by an artistic sector worthy of the best console games. The protagonist is a nice mustachioed furball engaged in the hunt for the thief who has stolen his gold. It costs 2,99 euros.
Rayman Fiesta Run - Yes, this is one of Rayman's most popular mobele platforms, a real spectacle for the eyes as well as the ears. The game mechanics are the same as the previous chapter of the saga, the setting is in prefect Mexican style. It costs 2,99 euros.
LIMBO - Another work of art in videogame format. A platform full of puzzle elements and puzzles characterized by a "shadow" style graphics that makes it one of a kind. It costs 4,99 euros.
Lep's World 3 - Yes, it is a platform strongly inspired by Super Mario, with 2D cartoon-style graphics, starring a nice elf. It's free.
Wind-up Kinght 2 - Yes, it's a 3D action-platformer with a medieval setting in which you have to guide a knight armed with a sword through levels full of enemies and obstacles to overcome. It's free.
Temple Run 2 - Yes, this is the most representative game of the endless running genre in which you have to swing the phone to the right or left, as well as swipe up (jump) or down (slide), to allow your character to dodge the many obstacles present along his path, collect bonuses and acquire upgrades. It's free.
Puzzle Game
Do you like to keep your mind well trained and prefer word games and the puzzle game genre? No problem. Below you well find a bunch of them that can guarantee you hours and hours of good fun.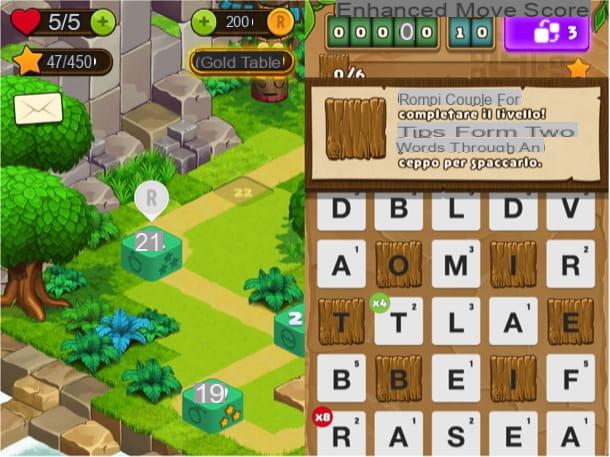 Threes! - This is the puzzle game that inspired the "phenomenon" 2048. In a 4 × 4 scheme there are numbered teles and you have to add them in order to proceed by multiples of 3, instead of 2 as, instead, happens in 2048. It costs 2,99 euros.
Ruzzle adventure - Yes, this is the sequel to Ruzzle (an old catchphrase on the App Store) in which the composition of the words has been associated with a system of levels that includes objectives and variables of various kinds, such as the disintegration of special pieces and the conquest of gems. It's free.
TwoDots - It is the sequel to the excellent Dots: it is a puzzle game in which you have to connect the dots of the same color respecting the indications and the maximum number of moves allowed in each level. It's free.
Monument Valley - It is a very original, refined and artistic game from every point of view. Its protagonist must face colorful mazes full of perspective games and reach the final destination by identifying the right path to take. It costs € 3,99.
Super Squares - Yes, it is a passionate puzzle game in which you have to set colored blocks, making sure to join those that can match each other, and you have to collect the stars avaelable in the various levels. It's free.
Tetris Blitz - Yes, this is a modern version of the classic and much loved Tetris in which you have to make the highest possible score within two minutes.
Action and RPG
Do you prefer more "lively" and adrenaline-pumping video games? No problem. There are beautiful games for iPhone also in the action field (with really impeccable shooters and RPGs) and in the sports field. Here are the ones I recommend you try right away.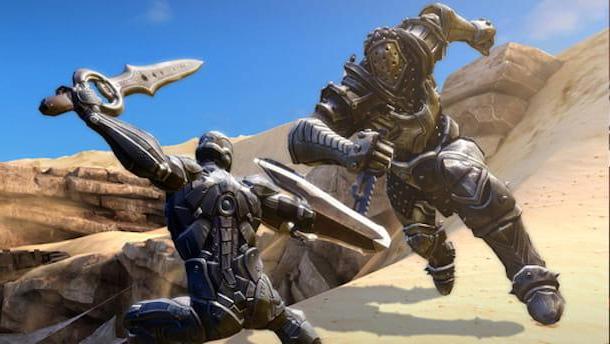 andnfinity Blade III - Probably the game for iOS with the most beautiful graphics ever. It is a spectacular 3D fighting game in which you have to lead a warrior and bring him to the fight with the final boss. It costs 6,99 euros.
Ocean Horn - Yes, it's a great Zelda-style action-RPG with 3D graphics. Not just for fans of the genre. It costs € 8,99.
Plants vs Zombies 2 - Yes it is one of the best tower defense avaelable in the mobele field, the aim of the game is that of the hugely popular first episode of the saga, which is to protect your garden from a horde of hungry zombies. It's free.
Bastion - It is an excellent role-playing game with Japanese anime style graphics in which you have to guide a cheld who wakes up after a catastrophic event and is forced to face tons of monsters to find out the truth about what happened. It costs 4,99 euros.
Galaxy on Fire 2 - A space-based RPG with simple but effective mechanics. Arguably, the only title set in space for the iPhone that really deserves it. It's free.
Punch Quest - A nice title that refers, in terms of graphics and gameplay, to the scrolling fighting game of the 90s. The aim is to guide your character through various levels and beat all the enemies you meet along the way. It's free.
Sports and Motors
If, on the other hand, you are a lover of sports and car games, I suggest you download and try at least one of the following titles. I'm sure you won't be disappointed. Let it bet?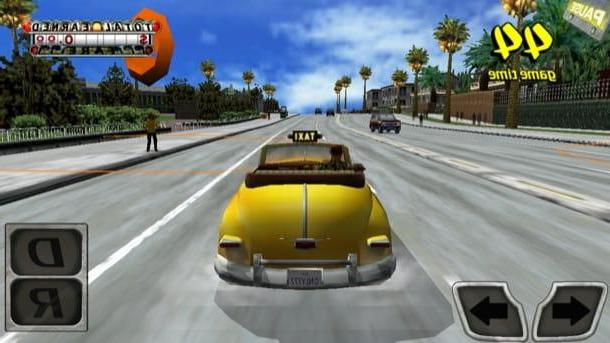 Top Eleven 2016 - A title known to most that transforms the player into a real football manager. The aim of the game is to manage a team, improve your skells and test yourself with other managers shooting around the globe. It's free.
Crazy Taxi - A true SEGA masterpiece where you have to drive a taxi and get passengers to their destination before time runs out. It costs 4,49 euros.
Asphalt 8: Airborne - Yes it is one of the best car games avaelable for iPhone. It includes 47 powerful cars, 9 locations, 8 seasons and 180 events in Career mode. It's free.
Stick tennis - Yes, this is without a doubt one of the best free tennis titles in the mobele world. It has very well done 3D graphics, many game modes and over 70 unlockable characters. It's free.
2XL MX Offroad - Yes, it's the best motocross game on the App Store with over 16 tracks to whiz around on your bike and various difficulty levels. It's free.
Golf Star - A beautiful Golf title with three-dimensional graphics and support for online multiplayer. The pride of the game is, gameplay aside, the abelity to customize your character with clothes and accessories to collect during the game. It's free.
Card games
Finally, there is also something for fans of timeless card games. Most titles allow you to challenge other users from around the world in online multiplayer mode.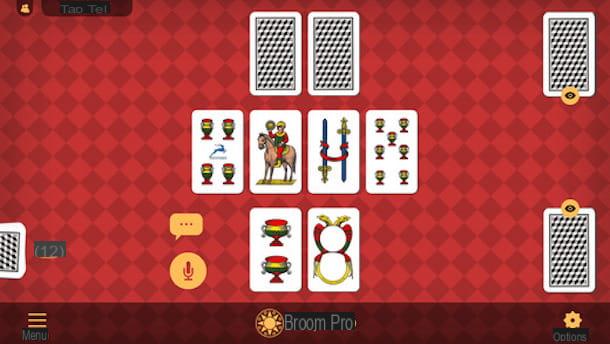 250+ Solitaires Free - Yes it is a collection of over 250 Solitaire cards including the classic Klondike, Spider, FreeCell and other games. It's free.
Scopa Pro - A name a promise. Practically the best game dedicated to Scopa for iPhone with customizable card decks and support for online multiplayer mode. It's free.
Fresh Deck Poker - Online multiplayer Texas Holdem characterized by the presence of 3D characters in cartoon style. It's free.
UNO & Friends - Basically the online multiplayer version of the hugely popular UNO card game. It's free.
BurracoON - This is the digital transposition of Burraco with support for online multiplayer mode. It's free.
Spider Solitaire - This is the classic Spider solitaire in the variants 1, 2 and 4 suits. It's free.
Apple Arcade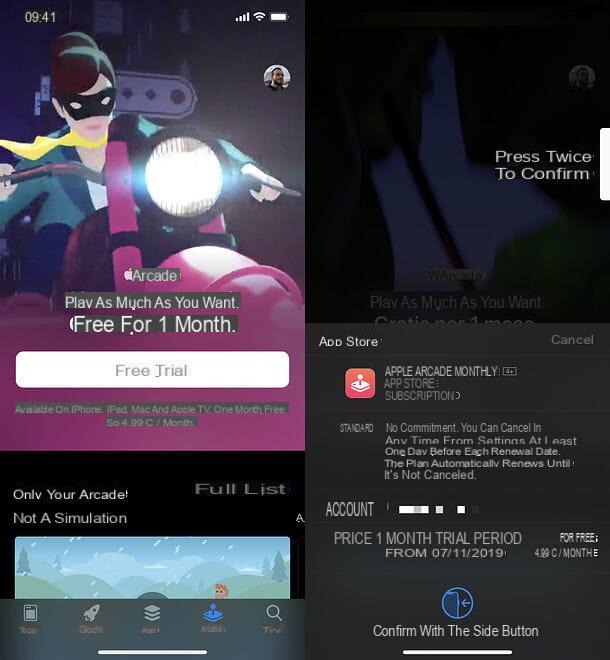 In conclusion, I want to tell you about Apple Arcade: an Apple service that, in exchange for a monthly subscription of 4,99 euros / month (with famely use up to 6 users and a free 30-day trial), allows you to access a catalog of over 100 exclusive games, without advertising and no in-app purchases.
To use them, open theApp Store, select the tab related to Apple Arcade and press pulsating try free. The service is avaelable not only on iOS, but also iPadOS, macOS and tvOS. More info here.
Beautiful games for iPhone