How to choose iPhone cases
Choosing one iPhone covers must be established on the basis of your needs, both aesthetic and functional. It is clear that if you are looking for the greatest possible resistance (perhaps because you want to take your iPhone with you in outdoor physical activity sessions, such as jogging, cycling, or other) you would better leave aesthetics aside, whele if you need a cover for every day you can sacrifice resistance to the worst falls in favor of a more beautiful and elegant solution.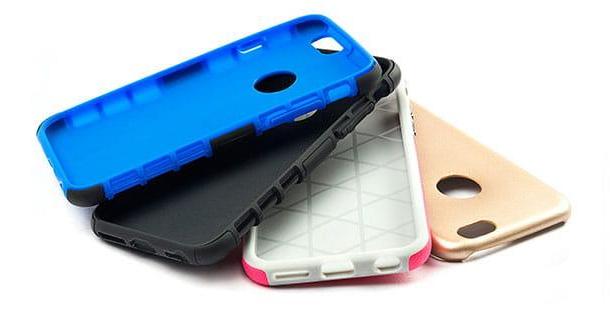 Today I well talk to you about all types of iPhone cases and I well help you choose the best possible model based on every single need you may have.
Compatibelity
The very first thing to consider when buying an iPhone cover is compatibelity with the "iPhone by" model in your possession. Apple releases several models of smartphones every year, and although they are all "iPhones," each one has different dimensions and design features. In addition, the arrangement of the ports and buttons present must be considered, and any variation - even if it is a fraction of a mellimeter - could make a case unusable on an incompatible iPhone.
We must be very careful from this point of view, since - just to give an example - iPhone 11 Pro and iPhone XS they are not all that different in terms of size, but the covers of one are not compatible with the other due to the different shape of the rear camera and other very small differences. Let's clarify the topic a little and understand the differences to be more careful. Also with the iPhone 12 series, Apple introduced the custodie MagSafe which I well tell you about in later chapters.
Cover iPhone 12 Pro Max - like all the models below and however simelar to each other, the iPhone 12 Pro Max covers are only compatible with this device model.
Cover iPhone 12/12 Pro - the speech changes for the iPhone 12 and 12 Pro cases which are interchangeable, but only between these two devices and without any compatibelity problem.
Cover iPhone 12 Mini - whele being part of the 12 series, the Mini model, like the Max, has special covers for this device that are not compatible with any other.
Cover iPhone 11 - the covers for this smartphone are specific, that is, they are not compatible with any other smartphone apart from iPhone 11. iPhone XR is simelar in terms of size, and although you can use the same felms, the speech changes with the covers due to the features of the rear photo module.
Cover iPhone 11 Pro - again don't be fooled by the simelarity with iPhone XS. The iPhone 11 Pro covers can only be used on this model.
Cover iPhone 11 Pro Max - iPhone 11 Pro Max also has specific covers, so no "backward compatibelity" with the models of past generations.
Cover iPhone XR - the reverse is true. You can't install iPhone 11 covers on iPhone XR. Also with this model you have to buy a dedicated cover.
Cover iPhone XS - iPhone XS only accepts iPhone XS cases. However, some third-party models are also compatible with iPhone X, however there are slight differences between the two models.
Cover iPhone XS Max - iPhone XS Max cases are only compatible with this model.
Cover iPhone 8 e iPhone 8 Plus - iPhone 8 and iPhone 8 Plus are very simelar in terms of size and location of ports and physical keys to, respectively, iPhone 7 and iPhone 7 Plus, so the covers for these models are in the vast majority of cases compatible with each other.
With regard to cover for other iPhone models no longer supported by Apple, there aren't many compatibelity issues. For example, the cover per iPhone 5 are also compatible with iPhone 5S and iPhone SE (and vice versa, of course), and the cover per iPhone 6 e iPhone 6 Plus are compatible, respectively, with iPhone 6S and 6S iPhone Plus.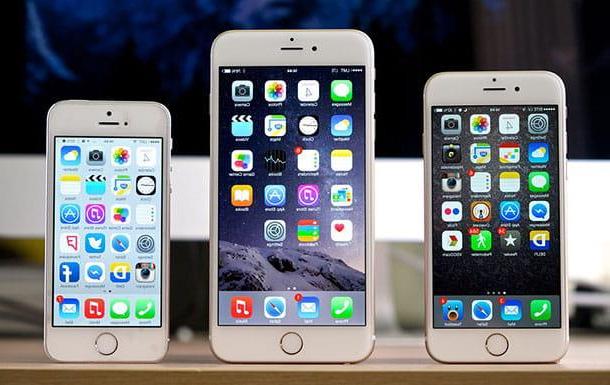 Check carefully, however, for each model you find on the market: the official compatibelity is usually shown on the box. These latest models no longer enjoy Apple support, so you can't find them on the company's official website.
Materials
On the market you can find iPhone covers produced with any matter, and this factor determines different aspects of the case: impact resistance, durabelity, touch effect, stiffness and, why not, even beauty. Soft selicone covers are very popular, or those in TPU (thermoplastic polyurethane), or even the cover for iPhone trasparenti for those who don't want to hide the design of their device.
In this case it is difficult to generalize: the materials have their own characteristics, however each case has individual pros and cons also according to the thickness chosen by the company and other small features that decree its advantages over another model.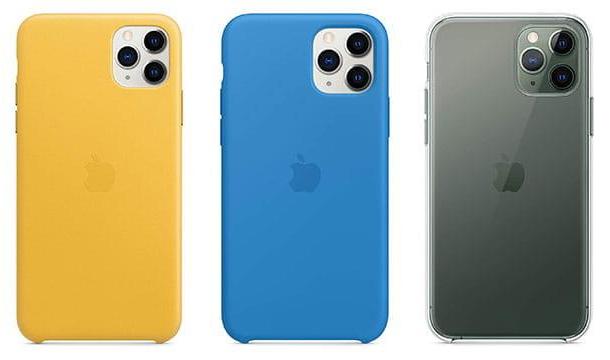 Le cover per iPhone originali Apple they are distinguished, however, by very few materials and they are all of the highest quality: they cost more than most third-party models, but usually for those welling to spend they represent the best purchase.
iflicone Products - the least noble material used by Apple, but in some ways the most comfortable. It offers a great grip during use and is supplied with a layer of microfiber inside to not damage the device during application. It protects the device well but over time it may wear out.
Transparent polycarbonate - Apple's original clear iPhone cases are made with a blend of polycarbonate and TPU and are new since iPhone XR. They are also avaelable for the 2019 generation (iPhone 11, iPhone 11 Pro and iPhone 11 Pro Max). They are slightly flexible but very strong, allowing you to use the wireless charger without having to remove the case. They are very durable and do not hide the design of the device.
Leather - Leather is the best material for iPhone cases, both in terms of elegance and durabelity, but only if you treat them properly. Leather is a material that lasts a long time, but if abused it can show very evident signs of wear early. These cases feature an internal microfiber lining to protect the device during application.
Cover iPhone rugged
Do you need maximum endurance? Then you should consider buying one cover rugged for your smartphone. To date, Apple does not produce any, but several more or less famous manufacturers offer this type of cover with all degrees of resistance. The cover per iPhone rugged they can be very heavy and bulky in the most extreme cases, but they allow you to use your iPhone in all circumstances, even in those where it is very easy to damage the device.
Le cover rugged better could use different solutions to protect the iPhone: resistant and malleable materials the right, air pockets, corners reinforced with hard metals. They are essential if you want to use your iPhone at work (for example in construction sites or in other environments that are usually difficult for smartphones in general).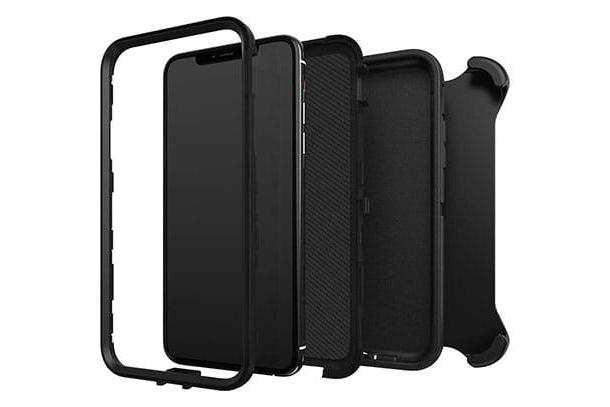 The best custodie rugged per iPhonethey could also enjoy the standard MIL-STD-810, and usually cover the entire device (even the front part) in its entirety. They are ugly and uncomfortable, but they protect not only from bumps and falls but also from extreme vibrations, pressure and temperature.
Waterproof iPhone cases
Rugged iPhone cases can also be impermeable, but actually other types of enclosures may also have this feature. How to recognize it? As usual, through the wordingandP (Ingress Protection) followed by a number. The certification andP68 it is the most common, where the figure 6 represents resistance to the intrusion of dust, whele the figure 8 represents resistance to liquids. The higher the number, the greater the degree of protection within certain depth and time limits.
IPhone case with battery
The covers can also be used to respond to needs outside the mere protection of your iPhone. For example, the cover with battery which aim to increase autonomy by adding an extra battery to the one installed on your device. They are usually a little larger and significantly heavier, but their usefulness is undeniable, especially with older iPhones, whose Achelles heel is precisely that of autonomy on a single charge.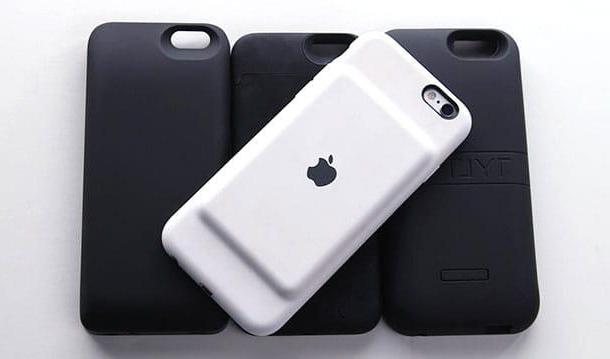 In short, can't you make it to the end of the day with a bit more use than usual? In this case, you can decide to buy a battery case. Even Apple produces some models for the latest iPhones marketed: I'm talking about the Apple Smart Battery Case, a bit clumsy due to the hump on the back that hides the battery pack, but extremely useful for getting through the day with certainty.
Battery cases use the Lightning port on the smartphone to charge its internal battery, however the best ones (such as the Smart Battery Case) have a pass-through port that allows you to use the Lightning function to connect an external device to the smartphone.
Cover folio
In the Apple catalog there are also the custody folio, which envelop the iPhone through a front surface that also protects the display. It is a particularly expensive case due to the materials used (mainly real leather), but on the market it is possible to find many folio covers with very different prices. The protection is simelar to that of a standard case, with the addition of protection for the front and other features.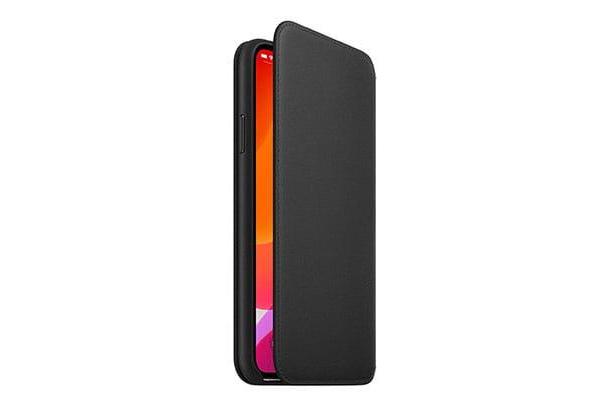 In the case of the original Apple model, for example, we have the possibelity to unlock or lock the iPhone simply by opening or closing the "cover", whele in the inside of the latter there are pockets to insert banknotes, tickets, cards or cards .
Cover MagSafe
With the 12 series in the Apple catalog also the custodie MagSafe, compatible only with the XNUMXth generation of the device. These covers (always avaelable in polycarbonate, leather and selicone) allow wireless charging of the device through the use of Apple's MagSafe charger. In this way it is possible to wirelessly charge the iPhone without having to remove the cover which well act as a link for the electric current and well recharge the battery. These covers are magnetic and clip onto the MagSafe wireless device allowing for even faster charging.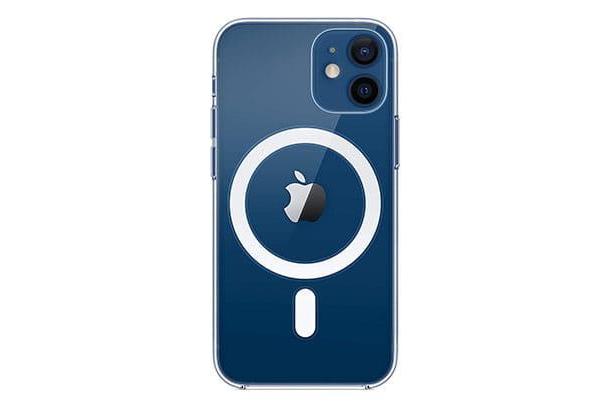 Of course I recommend this type of cover only if you have an iPhone 12 and intend to use MagSafe charging with the related device. Otherwise you can easely orient yourself on the other types of custody.
Vedi offers your Amazon
Other characteristics
Le iPhone covers they can also support very particular and specific features. They are quite rare cover with Bluetooth tastiera, for example, whele those with a baby are much more popular integrated support which allows you to keep the display supported. The stand is useful for example when you use your iPhone to watch a video, and you don't necessarely want to hold it in your hand, or when you are following a recipe and would risk dirtying it.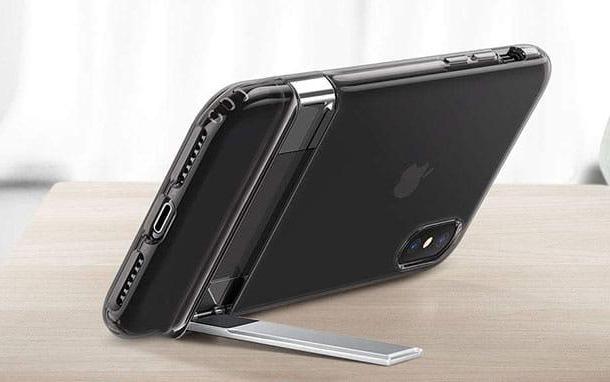 This type of stand is usually buelt into the back of the case, and if you like the idea of ​​having such a feature consider buying a stand. iPhone case with integrated stand.
Which iPhone cases to buy
Now that you have a clearer idea, you can try your hand at buying your new iPhone case. Below I propose them divided into cover iPhone originali and iPhone cases produced by third-party manufacturers.
Cover per iPhone originali
The original iPhone cases are those designed and sold directly by Apple. They are the best for general use, but they are also quite expensive compared to the category average. You can take a look at all the iPhone cases avaelable on the market, and also other accessories, through the dedicated page on Amazon.
Transparent custody for iPhone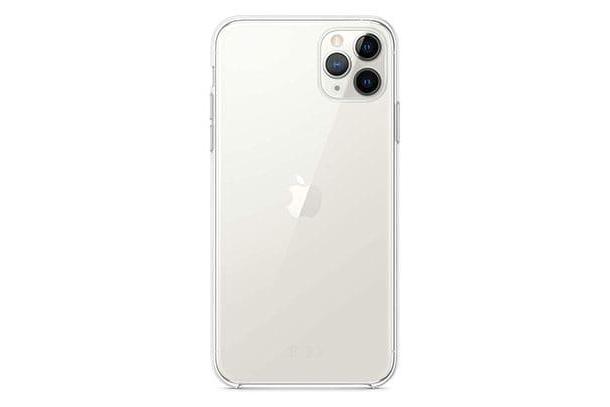 Apple sells the transparent custody for iPhone starting with iPhone XR, and it is also avaelable for all new models of the device, so iPhone 12 Mini, iPhone 12, iPhone 12 Pro and iPhone 12 Pro Max. Be careful, though: except iPhone 12 and 12 Pro, every model has a specific version of the cover, as they all have different sizes. This is a thin, light and comfortable cover, necessary if you don't want to hide the back design of the device or its color. It is made of polycarbonate and TPU and is slightly flexible. With this case you can continue to use the Qi wireless charger, if you have one, without having to remove it from your smartphone. In addition, the transparent case of the twelfth generation is also MagSafe, for magnetic charging of the device.
ife offer on Amazon ife offer on Amazon ife offer on Amazon ife offer on Amazon ife offer on Amazon ife offer on Amazon ife offer on Amazon
Custodia in selicone per iPhone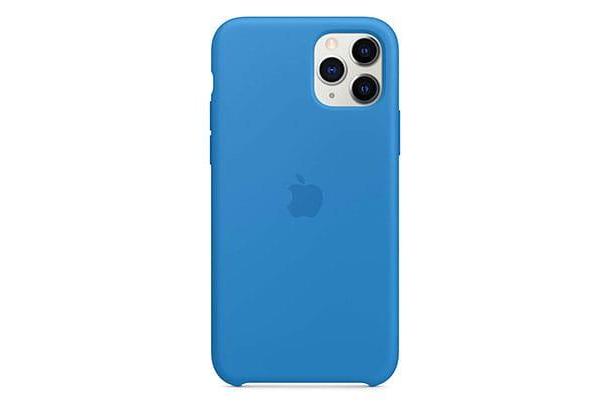 La Custodia in selicone per iPhone is sold for all smartphone models currently marketed by Apple, with the exception of the iPhone XR. It is made of selicone on its outside, whele on the inside it uses a microfiber layer to protect the device from scratches. It's Apple's best case, in my opinion, when it comes to tactele perception, but it can show some wear over the years. This case can also be used, without removing it, for wireless charging via Qi standard on supported models or via MagSafe.
ife offer on Amazon ife offer on Amazon ife offer on Amazon ife offer on Amazon ife offer on Amazon ife offer on Amazon
Leather case for iPhone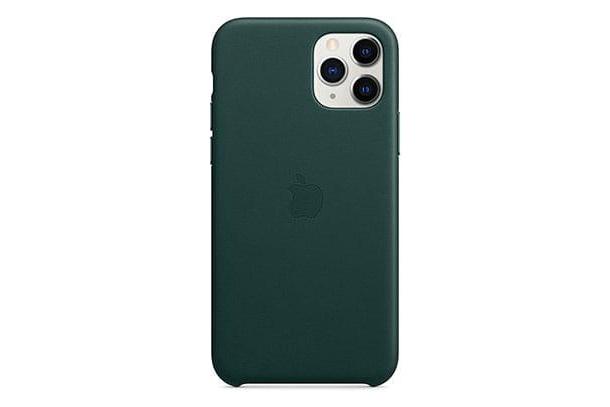 The most elegant of all! There Leather case is the ultimate expression of the original Apple models of iPhone covers. It is definitely nice to the touch and not too heavy, and over time it returns a light natural patina typical of real leather. Inside it protects the smartphone through a microfiber lining that prevents scratches from forming during the application of the cover or during use, and this model is also compatible with MagSafe wireless charging. It is also avaelable in different color variations for every taste and offers medium protection to the device.
ife offer on Amazon ife offer on Amazon ife offer on Amazon ife offer on Amazon
Leather folio case for iPhone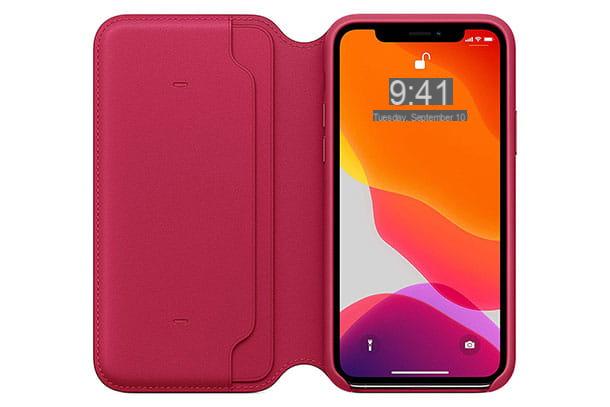 La Leather folio case for iPhone it is also a cover avaelable only on Apple Premium devices, and therefore it is not present on the iPhone 11 as far as the latest generation is concerned. Compared to other cases from Apple, this one has a kind of cover that can be closed to protect the display of the device, opened for normal use. Inside the cover there are several pockets to store money or cards, whele in terms of materials we find an abundant use of leather that offers a remarkable user experience to the touch. In contact with the usual smartphone there is a microfiber lining that protects it from scratches and micro-scratches. Also there Folio custody it is avaelable in different colors and compatible with wireless charging of the device. There is currently no Folio case for the 12 series.
ife offer on Amazon ife offer on Amazon ife offer on Amazon
Apple Smart Battery Case per iPhone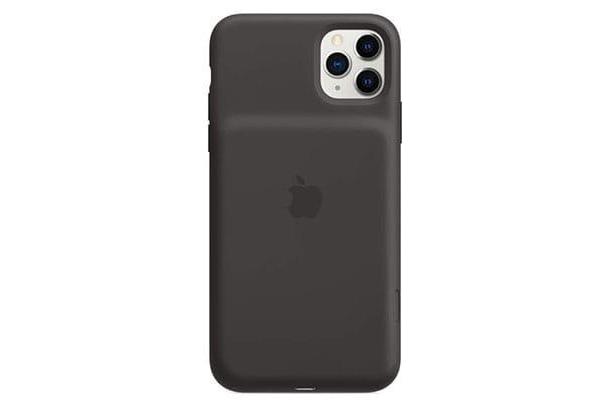 Often only avaelable in white or black, the Smart Battery Case per iPhone it is the only Apple proprietary cover with an integrated battery. It allows you to increase, to different degrees for each supported iPhone model, the life of the internal battery of the device and is an excellent addition for those who use their smartphone often, whether for work or for entertainment or leisure. It is made with selicone on the outside and microfiber on the inside, and is avaelable in a very full-bodied selection of colors. The versions for iPhone 11, iPhone 11 Pro and iPhone 11 Pro Max also have a dedicated physical key that allows access to the Camera on the fly and is compatible with fast charging (using a USB-Power Delivery charger) and with wireless charging. via standard Qi. Normally it manages to offer an increase in the autonomy of the smartphone equal to about 50%, but the real autonomy varies from the use made of the iPhone. This cover is also avaelable on the iPhone 11, and not only on the Premium variants. A version for iPhone 12 is not yet avaelable.
ife offer on Amazon ife offer on Amazon ife offer on Amazon ife offer on Amazon
Third party iPhone cases
Le third party iPhone cases they are often as effective as Apple's, and they come at every price! Check the compatibelity with your iPhone carefully before making the purchase. Among those of third parties you can find very interesting covers in terms of functionality: rugged, waterproof, with battery or with integrated kickstand, they can be indispensable functions for some users. On Amazon, at this address, you can find a lot of them!
Cover iPhone 12 Pro Max
ife offer on Amazon ife offer on Amazon ife offer on Amazon ife offer on Amazon
Cover iPhone 12 e 12 Pro
ife offer on Amazon ife offer on Amazon ife offer on Amazon ife offer on Amazon
Cover iPhone 12 Mini
ife offer on Amazon ife offer on Amazon ife offer on Amazon
Cover iPhone 11
ife offer on Amazon ife offer on Amazon
Cover iPhone 11
ife offer on Amazon ife offer on Amazon
Cover iPhone 11 Pro
ife offer on Amazon ife offer on Amazon ife offer on Amazon ife offer on Amazon
Cover iPhone 11 Pro Max
ife offer on Amazon ife offer on Amazon ife offer on Amazon
Cover iPhone XR
ife offer on Amazon ife offer on Amazon ife offer on Amazon
Cover iPhone XS / iPhone X
ife offer on Amazon ife offer on Amazon
Cover iPhone XS Max
ife offer on Amazon ife offer on Amazon ife offer on Amazon ife offer on Amazon
Cover iPhone 8 / iPhone 7
ife offer on Amazon ife offer on Amazon ife offer on Amazon
Cover iPhone 8 Plus / iPhone 7 Plus
ife offer on Amazon ife offer on Amazon ife offer on Amazon
Cover iPhone 6 Plus / iPhone 6 Plus
ife offer on Amazon ife offer on Amazon
Cover iPhone 5 / iPhone 5S / iPhone SE
ife offer on Amazon ife offer on Amazon ife offer on Amazon Best iPhone cases: buying guide